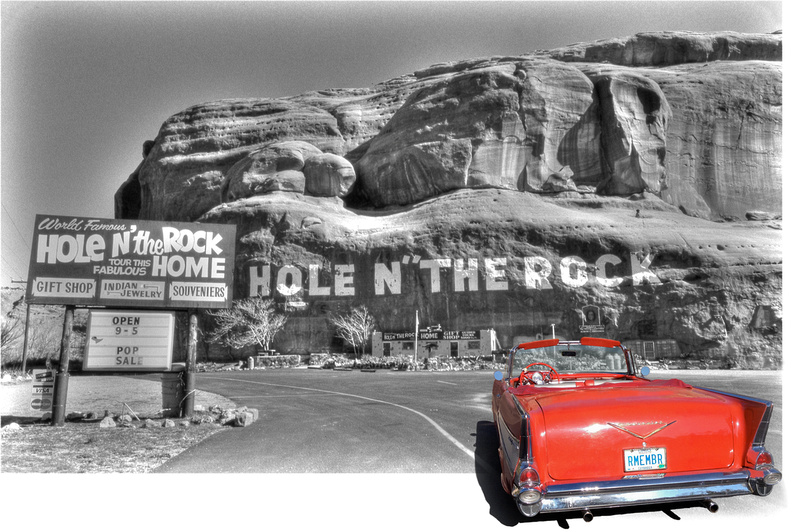 Seth Harris' "Hole "N the Rock"
Custom Commissions
Envision your car…
…as the focus of a Photograph created just for you! Brian can use a photograph that he has made of your car to place in a significant location chosen from his library of images, such as an iconic Route 66 location, an old gas station, a Drive-In Theatre, a "roadside attraction" etc.
As an accomplished Photographer, Brian has created custom photographs for numerous clients. His first step is to capture a series of images of your vehicle. He then produces a preliminary image for your approval. His goal is for you to feel as special a connection with the final product as you do with your special ride!
Custom Commission Pricing For a "One-Of-A-Kind" image
Please contact us for pricing and presentation options. Brian can produce a one-of-a-kind personalized image or an "open edition" thereby providing flexible pricing options.
Presentation options include traditional images printed on photo paper, matting and framing, as-well-as canvas prints.